Strike One!
FlyersRights Takes Aim At Legacy Carriers

It was a big week for FlyersRights!
(Mark Shaver / For the LATimes)
Last Wednesday
we filed a petition
with the Department of Transportation demanding a cap on fees that the airlines charge for changing a flight.
As many of you know, changing a flight can be downright exploitation, especially if you're flying internationally.
FlyersRights is arguing that the fees go way too far, and the DOT needs to change the rules.
We
sent an 18-page petition to the DOT, arguing that the fees – once below
$100 – have ballooned as high as $750, and we're calling for DOT to cap
the fees at $100.
The
agency has not weighed in on airline pricing since the industry was
deregulated in 1978. However, we have a fight ahead of us since the DOT
has dismissed similar petitions, including one submitted in 2012 by a
Delta Airlines passenger who sought a refund or change fee waiver when
an airline changes a passenger's scheduled flight.
Paul
Hudson, President of FlyersRights said, "With consolidation and
antitrust exemptions allowing price fixing and capacity restriction for
airline alliances,
reasonable regulation is essential.
He continued, "Many airlines now engage in unabashed rampant price
gouging by charging change fees that have absolutely no relation to the
cost of service and some have have announced they will continue to raise
fees and fares without limit as long as they can get away with it."
As Richard Baxley, FlyersRights' staff attorney explained to
USA Today
,
"DOT has the authority, but they've also acknowledged that in the last
36 years since deregulation, they've never exercised it, they've never
denied a price or fee for being unreasonable,"
A spokesperson for Airlines for America, which represents the major airlines said, "The marketplace is working, and the petition doesn't demonstrate otherwise."
So, what do you say? Is the marketplace working? Leave your comment on our Rulemaking petition at
Regulations.gov
.
(Docket ID: DOT-OST-2015-0031-0001)
Also, please send us your change-fee horror stories!
U.S. Airlines Attack Gulf Rivals
Image: Crankyflier.com
What if foreign airlines could fly within the USA?
Conventional wisdom says that every US airline would be out of business within a week, (or forced to upgrade their service).
That's a real threat for the big three airlines, Delta, United and American, an unholy alliance that
recently joined forces to lobby the White House to block access by
rivals based in the Persian Gulf. They cited unfair competition from
Emirates, Etihad Airlines and Qatar Airways.
Deregulation of the US airlines has led to a big consolidation and fear of competition. Yet, over the last 30 years , the United States signed more than 100 open skies agreements with other countries to remove restrictions on international air travel.
Putting A Dent In Open Skies
The war of words quickly escalated, with Delta CEO Richard Anderson attributing the Gulf carriers with the 9/11 terrorism.
This prompted the CEO of Emirates, Tim Clark, to
remark
that US airlines can't compete because they're terrible.
The
big three US airlines also claimed the Gulf carriers received more than
$40 billion in subsidies from their governments since 2004, making
competition with them unfair because their costs are artificially low.
Mr.
Clark retorted that it's the US carriers that are subsidized – having
all been bailed out by the US government in one form or another and
challenged them on where they got the $40 billion dollar number from.
BloombergView points out that the big American airlines receive antitrust immunity to
form alliances with companies like British Airways and Lufthansa to
jointly set prices, share profits and schedule service on popular routes
like New York to London.
These alliances helped
American and European companies get around laws in both places that
restrict the foreign ownership of airlines and they raise fares and
airline profits by reducing competition. That is what two economists
found when they studied the effect of alliances on trans-Atlantic
flights between 2005 and 2011, according to a 2012 article in the Antitrust Law Journal.
In
sum, the US airlines seem to be reliving the same scenario that the
automakers lived in the 80's when the Japanese and Koreans began to
enter the US market. Instead of putting out a better product, they're
asking for the government to help them maintain their monopoly.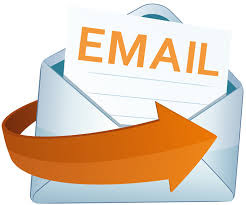 Letters!


Airlines, TSA have made flying no fun
Let me count the ways why
airline travel is no fun anymore. TSA inspections of luggage are now a
necessary invasion of our privacy. Passengers often become sick from
poorly filtered cabin air. Seat pitch is often so narrow as to not only
be uncomfortable but often unhealthy. Food … there is no food. Paying
for your luggage to accompany you is ridiculous. Paying for a window
seat is even more ridiculous. Boarding in numbered waves is cumbersome
and irritating. Mileage plans offered by the airlines are such a joke
that TV ads make fun of them, and fares are often adjusted up or down on
a daily basis.
Oh, the joys of airline flight.
Re. Ralph Nader's letter to United CEO, Jeff Smisek
Dear FlyersRights:
Apparently
Smisek either never observed or listened to Gordon Bethune, CEO of
Continental, who, along with COO Greg Brenneman, pulled the airline
back from the brink of a third bankruptcy in 1995 with their famous "go
forward" plan. It's recounted in Bethune's book about it published in
1997, "From Worst to First". Bethune replaced the infamous Frank
Lorenzo, who for almost twenty years, ran the cheapest, worst airline in
the business. Continental was a horrible joke. Bethune is quoted as
saying "Anybody can make a pizza without cheese. But who's gonna buy
it?" Bethune actually was an airline guy. He was an airframe mechanic,
a pilot, and ultimately ran the 737 Division of Boeing. Brenneman was a
financial wizard. They made a great team and built Continental into a
once again great airline. It's about revenue from services rendered,
not costs.
Smisek
was hired to be Continental's General Counsel. He is a lawyer who
doesn't give a damn about employees or customers. All he cares about is
his immediate paycheck, his bonuses, and his stock options, as well as
keeping his Bots of Directors happy. He inherited the top job at
Continental when Bethune, then later his successor Larry Kellner
retired. Smisek engineered the United merger secretly then shafted the
City of Houston by moving the remaining corporate people to Chicago
without any discussion with Houston officials beforehand. And when
Southwest Airlines proposed building a new terminal at Houston Hobby 3
years into the future to service the Caribbean and Latin America, Smisek
said it would harm operations in Houston and they'd have to cut back
operations at IAH. The day after Houston City Council approved the deal
with Southwest over United's objections, United laid off 1200
Houston-based employees in retaliation. So much for future cutbacks. If
the new Southwest flights to Latin America were 3 years away, why was
it that United needed to instantly lay off people?
The
people who run United Airlines are cut from the same cloth as Frank
Lorenzo. Ruthless, bean-counting, cost-cutting, greedy, and don't
really care about good service or their customers. In the end they will
pay dearly for their business stupidity.
-RC
Dear FlyersRights,
Although
a long and loyal UA traveler, as you are aware, I am among several
people I know who are also long and loyal UA travelers that are
concerned w/the direction of UA, under Jeff. I am going to write him
this week about some of the same items Mr. Nader wrote. Having said
this, I am not surprised w/the policies he has implemented, inasmuch, as
he did the same at CO before the merger and his training is finance
and economics, to the supply side, aka "trickle down" economics, aka
Ronnie-the-Teflon-president-Reagan!!!!
-MH
Dear FlyersRights,
I understand that
families may now be at a disadvantage by not being able to board
first. However, they do permit them to board AFTER the first wave of
passengers so that they can still obtain seating together. They don't
have to wait so long that they have to split up. I for one am glad they
can no longer board first. It was getting so bad that other
passengers, including those of us willing to pay the $12.50, were at a
big disadvantage. My point was, everything isn't great with any one
airline. But if all you do is criticize, even those airlines that
still give the flyer a few breaks, then who is going to listen to you?
Probably not even Congress unless you are even-handed in your
approach.

Now,
a description of a recent flight experience: I've not flown Allegiant
for 13 years. Harrah's used to use them for charter flights to their
casinos years ago, and I flew them on Harrah's ticket back then. Well,
I saw an ad for $33 each way from Austin to Vegas. Of course I knew
ahead of time that there would be add-ons. I paid for my seat
assignments, my carryon luggage, and early bird boarding. In fact, on
both ends I was the first person to board. That $66 ticket ended up
costing $140.00, but that was still $190 cheaper than the closest
competitor. I should add that the seats don't recline (I'm fat but
short, so this doesn't bother me in the least); all beverages and snacks
cost $$; but other than that I liked saving that amount of money.
This was the cheapest flight I've ever had for the distance, and I've
been flying for 45 years. The leg room was ample, even on Row 21,
although the seating was narrow. At least I didn't have to use my seat
belt extender, ha! ONE BIG DRAWBACK: Allegiant, going all the way
back to those charter flights 13 years ago and extending to today, has a
policy of NOT turning on the air until well into the flight after
takeoff. Both then and now passengers were sweltering on board. Now
THAT I don't appreciate.
-RS
"You're Sitting In A Chair In The Sky!"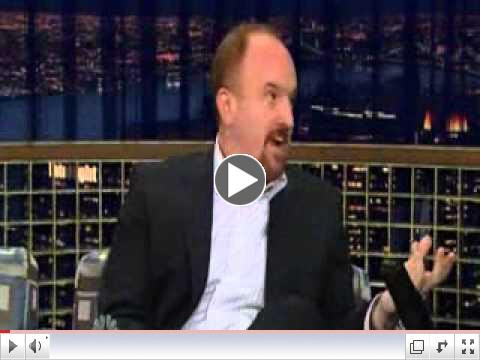 FlyersRights' Twitter feed gets jammed with industry insiders saying
quit complaining
and just be AMAZED at the miracle of flight.
Did they get that from comedian Louis C.K.?
(This clip never gets old)
Link of the Week:
Live web based flight visualizer. (Only works on (desktop) browsers):
Kate Hanni, founder of FlyersRights
with Paul Hudson, President
Getting on a Plane?
Put This Number in Your Phone: